MEDICA 2022
17.11.2022
Wernli AG presented itself in a new corporate design at the Medica trade fair in Düsseldorf. Looking back on a successful trade fair participation.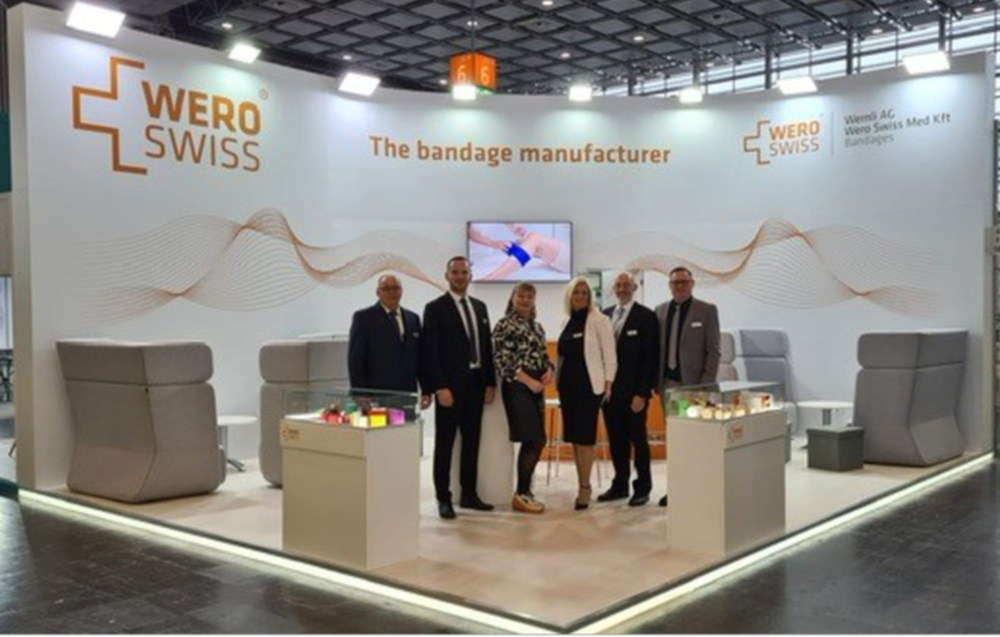 An international team from Germany, Sweden, Hungary and Switzerland had the pleasure of welcoming the numerous guests to a completely renewed exhibition stand. The business partners and countless interested parties were pampered with freshly brewed coffee and the finest pastries in comfortable and discreet seating areas. Visitors appreciated this oasis of relaxation amid the hustle and bustle of the trade fair. In a relaxed setting, they were able to inform themselves about the comprehensive range of around 1000 different dressing materials. This year's highlights were the innovative, multi-layer lymph and phleb sets, the colored Ideal and cohesive bandages and the unique Rapiflex cohesive bandage that can be torn by hand.
During the peak days of Tuesday and Wednesday, the Wernli stand was literally overrun and the volume of qualitative discussions reached pre-pandemic level. Wernli AG draws an extremely positive conclusion from this year's trade fair participation. In times of disruptive supply chains, an established and reliable partner with production sites in the heart of Europe is more in demand than ever.